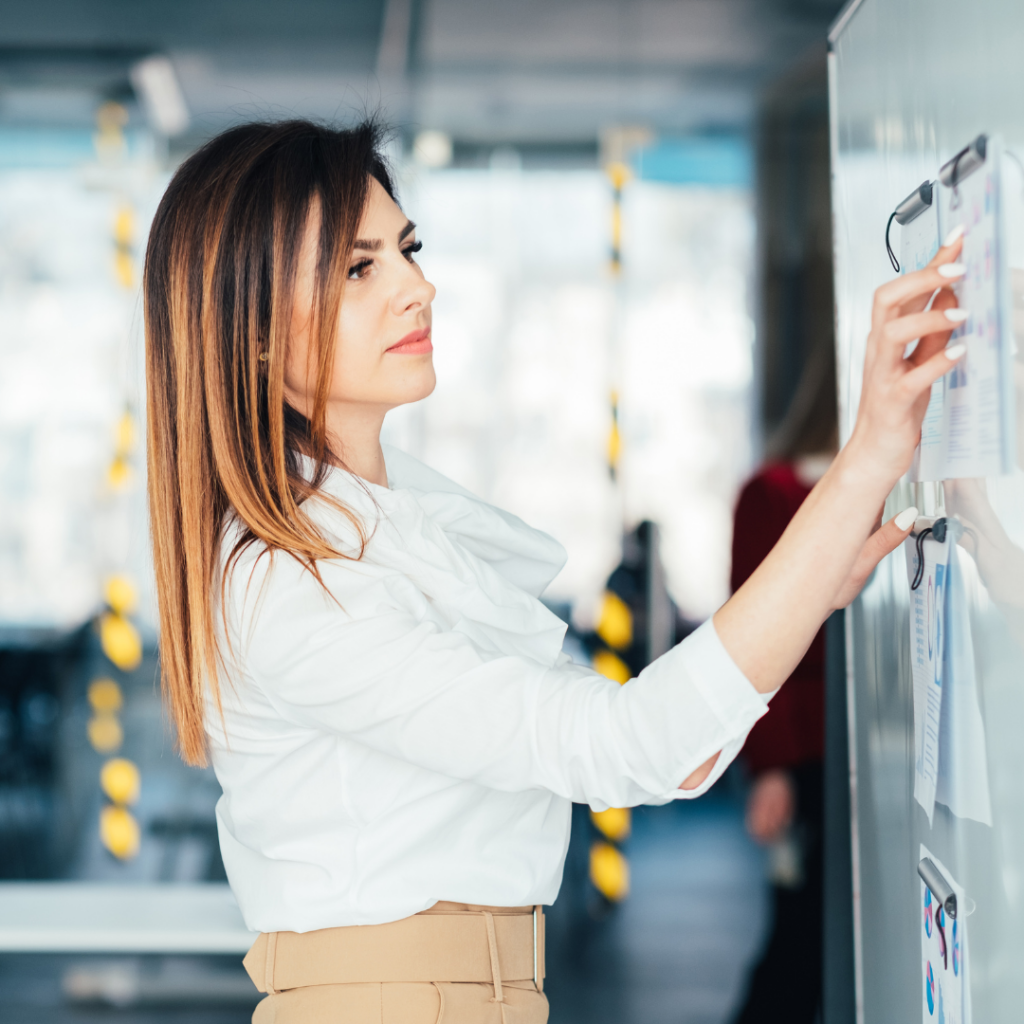 What would you say if your business could triple in size within one year? If this got you excited, you are NOT alone! In my years of coaching, I have yet to find a business owner that wasn't thrilled about tripling their business! Well, guess what? Not only have my clients gotten excited about this, they have done it! I have watched client after client see this sort of success. It is life-changing for them AND me! Getting a front-row seat to their success is why I do what I do. Here is the key – identifying and implementing a strategy, staying organized enough to execute it properly (and not let life get in the way), as well as taking advantage when doors open – both big ones like acquiring new customers or products and tiny decisions such as deciding on an improved marketing campaign which can lead us down many different paths towards establishing ourselves even further!
A successful company starts with strong leaders who know how important they are because without them nothing happens – no product gets produced, employees don't show up every day feeling lucky to get paid for doing what they love while others work twice as hard in jobs they don't love, and customers and/or clients become unimportant.
A Business Coach
I'm Ursula, a business coach, and what I do, along with my team, is help people like you who are looking to take their business to the next level. I work with individuals as well as groups, and my focus is always on providing value that will help my clients achieve their goals.
Action Plans and Accountability
A business coach assists and guides business owners by helping them gain a clear vision of their business, their business goals and a customized plan to reach them.
Wondering What a Business Coaching Session Looks Like?
Basically, it's a conversation between myself, Rebekah, and the client (or group of clients) where we discuss what's going on in their business and what their goals are. We then come up with a plan of action to help them achieve those goals, which may involve anything from identifying key areas of improvement to setting up systems and processes, to making introductions to other business owners who can help them.
Finding the Right Business Coach for Your Business
Hiring a business coach is like having a highly experienced partner on your side. You need to make sure you have the right one for you and your business. The most important thing to remember when looking for a business coach is that you need to find someone who you feel comfortable with and who you feel has the knowledge and experience to help you achieve your goals. You also want someone who is willing to be open and honest with you and give you feedback that will help you grow as a business owner.
Benefits to you and your business
Business coaching can help boost confidence, help you gain perspective, assist you in getting out of your comfort zone which is where growth lies, improve your company's leadership skills, skyrocket productivity and increase your bottom line.
If you're interested in finding out more about what I do or how I can help you, please feel free to contact me. I offer a free discovery call where we can chat about your business and see if we would be a good fit. I hope this article has helped answer some of your questions about what a business coach does and how to find one that's right for you and your business growth.