The CEO Table's 2X Breakthrough Experience
Take your seat at the multi-six and seven figure table! 
Our goal for you: 
Over the next 12 months, you will break through your Quantum (2x-3x-4x) Revenue Goal while your team does all the admin stuff behind the scenes when you aren't looking!
Since we launched the CEO Table, I've had countless conversations with new clients regarding their dream of reaching $83,000 per month and beyond.
And I have to tell you, those conversations feel so sacred.
Why?
Because their dreams, like yours, have been forming over many, many years.
And, one by one, they are stepping up to take their turn.
Their turn to claim what is already theirs—their next 2x, 3x, 4x or 10x.
One of our new clients shared that her dream is to grow her revenue from just under 6 figures to $200,000 in 2021.
When I dug a little more, though, she admitted (in a whisper) that her goal is really $1M in annual revenue.
And that's just to get started because she has even bigger dreams beyond $1M.
Which makes me wonder…
Are you settling for small goal because you don't believe you can have what you really desire?
That's a lie.
You can have whatever you desire.
In fact, the Universe doesn't care if you are asking for $100,000 or $1M.
It just wants to know WHAT YOU WANT!
Do, here goes…how much revenue do you REALLY want to create in 2021?
Notice the answer that bubbled up for you.
And that is exactly why I am sending you this email.
If you've been reading the many emails we've been sending, then you KNOW that the first step to reaching your Quantum Revenue Goal is to claim it.
Decide.
Get all in.
Once you do, the way to get there always shows up. That is Universal Law.
If you feel pulled to take your seat at the CEO Table, we'd love to have you.
But here's the thing…
The CEO Table isn't for everyone and maybe you are wondering, "How will I know it's for me?"
If you answer "yes" to the following questions, then the CEO Table is for you:
Are you hovering around 6-figures (or much more) in revenue?
Do you have at least one person on your team supporting you?
Are you ready to crush your income ceiling but aren't sure how?
Not only are our clients creating model month templates to easily 2x-3x or 10x+ their revenue, they are shaving hours and hours off of their weekly workload!
One of our clients even shared the following after using our Model Month Template Signature Process, "Looking at these numbers helps me to know that we really need to double down on our marketing efforts to reach our 2x and beyond!"
On average our clients are releasing 10 hours per week of work that they can now delegate to their team.
That's 40 hours per month to work on the needle movers to move their biz forward. Some have shaved off as much as 21 hours per week—84 hours per MONTH!
At the CEO Table you will…
Create Income Acceleration:  Sitting at the CEO Table, you will fine tune (or completely rework) your marketing, sales scripts, and plan to 2x-3x-4x (or more) your current revenue, with NO additional "effort".
Have MORE Freedom:  You choose exactly how much you will—or will not—work by building a team around you and receiving the support you need to work through that.
UpLevel with Ease:  You will NOT get stopped by your limiting beliefs or fears about reaching your 90-day Quantum Revenue Goal because you will be surrounded by two coaches and a Circle of CEOs to keep you moving.
Work With The Power of a CEO MasterMind: You will be connected to and receive the benefit of the wisdom and experience of the other CEOs.    
Have Access to CEO Collaboration and Manifestation: You will have the opportunity to network and collaborate with other CEOs who are eager to grow their business as well.   In a group like this, everything you need is in the room which will allow you to manifest almost instantly.
The fine details of what's included in the CEO Table:
A 12-Month Coaching & MasterMinding CEO Experience
Private Coaching
Group Laser Coaching and MasterMinding
Private Intuitive Sessions (Think "Spiritual Google")
Quarterly Virtual Retreats
And much more!
Quantum Breakthrough Testimonials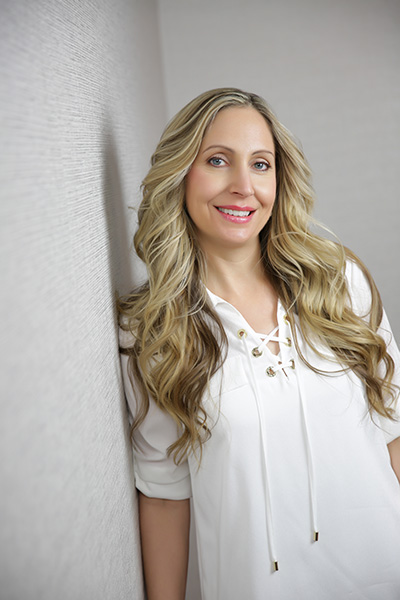 Hi! I'm Ursula Mentjes, and I am so glad you are here! I am the CEO of Sales Coach Now, a Sales Expert, Inspirational Speaker, Author and Certified Sales Coach. I specialize in NLP to help my clients double and triple their revenue, no matter their niche!
I grew up in the heart of Minnesota's farm country where I learned the value of hard work and entrepreneurship from an early age. Though I loved my beautiful Minnesota home, I headed west after college with plans to attend law school in Boulder, Colorado. While working in retail and saving for law school, a fortunate twist of fate landed me in a sales position with an International Computer Training and Consulting company. It was there that I learned the skill - and art - of sales.
It was never my intention to make a career from this position. In fact, initially I didn't even like working in sales! However, I quickly learned that there is an easier, more effective way to sell. I learned the value of working smarter rather than harder.
I started implementing these new ways of Selling with Intention, and my sales began to skyrocket! In only eight months I was offered the opportunity to open an entirely new branch in the company. I decided to take on that challenge and was promoted to Sales Manager. Soon thereafter, I was promoted again to Branch Manager as I grew an office from $0 in sales to an annual run rate of $1,000,000.00!
The company quickly recognized my growing sales, and I was again promoted to take on a much larger territory in Santa Ana, California. Within three years, my team and I grew the Santa Ana branch from losing $60,000.00 per month with revenues hovering around $100,000.00, to growing the monthly revenues to over $3,000,000.00 per month!
At the age of only 27, just five years after I was hired, I was honored to be promoted to the position of President. As President, the company's annual run rate was approximately $20,000,000.00. In just one year, I helped increase the company's sales by 90%!
I truly loved the challenge of working as the head of a corporation. But I had a passion for teaching others how to be successful using these proven strategies.
So in 2004, I founded my own training and coaching company and since then I have coached and trained thousands of CEOs.
And, I have been blessed to share the stage with some of the top speakers in the world like Les Brown, Loral Langemeier, Lisa Nichols, Giuliana Rancic, and many others! I have also been mentored and coached by industry leaders like Brian Tracy. My clients have included Aflac, Ebenezer and Fairview Hospitals, New York Life, Paychex and more! I hold a B.A. in Psychology and Communication from St. Olaf College and a M.S. in Counseling Psychology from California Baptist University.
I am also the author of 4 (soon to be 5) best-selling and award-winning books: Selling with Intention, Selling with Synchronicity, One Great Goal and The Belief Zone.
Most of all, I am just super happy you are here and I cannot wait to have you join us for the Quantum Revenue Masterclass!
Are you prepared to welcome a speaker who can revolutionize your sales?