Are you thinking about hiring a business coach but aren't sure if they will be able to help you scale your business?
I remember when I hired my very first coach. I was so nervous about investing in something that I wasn't sure was going to pan out. And yet, looking back, it was the best investment I ever made. Can you imagine? A coach without a coach? Of course not! As a coach, I needed my own coach, and I didn't feel as if I had a choice. Fast forward 12 months: Not only did I begin to truly scale my business, but there was a domino effect out into all areas of my life.
Every time I've hired a coach since my first experience, I have expected a 10x return on my investment, and I now receive that and more. I even received that when the coaching wasn't exactly what I expected. Why? Studies have shown that you are 95% more likely to reach your goals when you have a coach. It's the reason why all top athletes have coaches because they know power of having someone help you think bigger and hold you accountable until you reach your goals.
But, is hiring a business coach the right decision for you? Maybe and maybe not.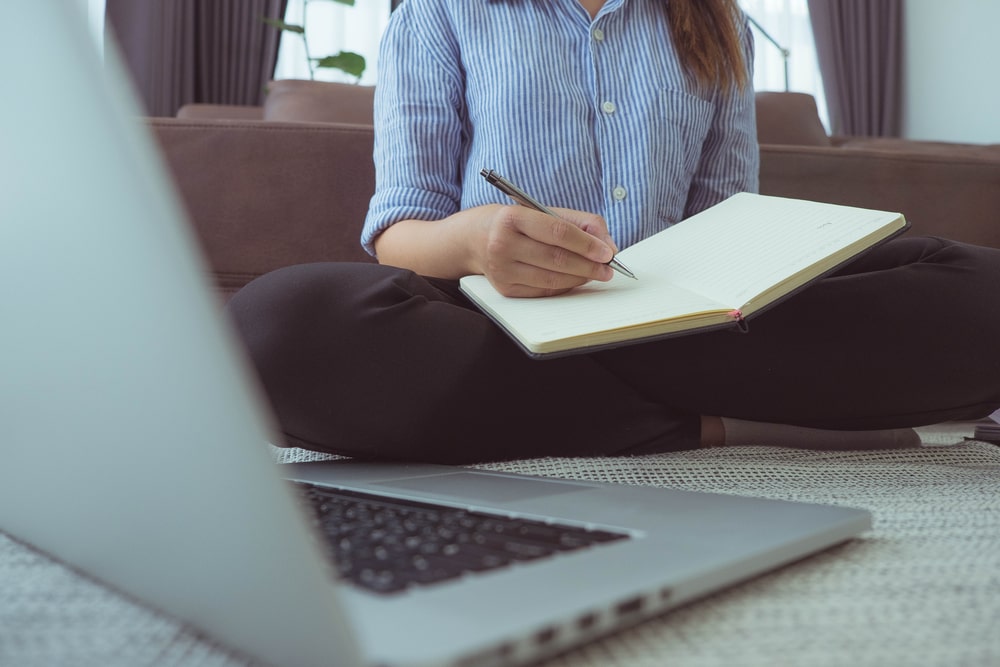 One of the things Rebekah Hall, Master Coach at Ursula, Inc., says regularly is, "We aren't everyone's business coaches", and that's the truth.
Why on earth would we say that? Do we really want to send potential clients away?
Of course, we don't want to send potential clients away, but we DO want clients to make educated choices when hiring a business coach. If we aren't someone's business coach, we are happy to refer them to another coach or suggest other training or resources if that's a better choice for them. But we don't know that until we have a conversation with the CEO.
In the following paragraphs, we will discuss the benefits of working with a business coach and how it can help you scale your business, while also addressing how to know if hiring a business coach is truly the next best step for you. 
If you are wondering how much a business coach costs, click here to review my article, "How Much Does It Cost to Hire a Business Coach?"
When you work with a business coach, you will have someone on your team who is invested in your success and will help you to achieve your goals (given they are the right coach for you!). A business coach will help you create a plan and hold you accountable to take action. They will also provide support and guidance when you need it most. And the best business coaches will help you break through the limiting beliefs and blocks keeping you stuck where you are.
One of the benefits of working with a business coach is that they can help you to see things from a different perspective and or they can see your blind spots and show them to you. They will challenge you to think outside of your current level of thinking and produce new ideas. This is essential when you're trying to scale your business because it's often the case that what got you to where you are isn't going to get you to where you want to be.
Another benefit of working with a business coach is that they can provide you with the inspiration and motivation you need to keep going, even when you want to stop. When you're feeling stuck or like you're not making progress, it's easy to give up. But when you have someone in your corner cheering you on and believing in you, it's much easier to stay the course and reach your goals.
If you're ready to take your business to the next level, working with a business coach is a great option. But how do you find the right coach for you? Here are three tips to find your next coach:
1. Ask for referrals from people you trust. 
If someone you know and respect has worked with a coach and had success in the same area you want to grow, that's a great place to start. For example, if someone has scaled their business by working with a coach from $250,000 to $1,000,000.00 in annual revenue and that's your goal as well, then ask them to refer you. It doesn't mean you have to say yes, but knowing they've experienced the goal that you desire means there is a great chance you will have the same experience.  
2. Make sure they are already where you want to go. 
This seems obvious but I have noticed it to be missed many times. It's important to hire a coach who's been where you are and who is now where you want to go. It's tough for a coach to help you reach 7 figures if they haven't done it before. Is it impossible? No. I know coaches who do it. I just find it easiest to hire someone who has already been there, done that, so they can help me do it faster.
3. Do your research and remember Google is your friend! 
Once you have a few coaches in mind, take the time to read their website and blog, check out their social media, and see if they offer a free consultation or conversation. This will help you get a feel for their style and whether they would be a great fit for you. A great resource to consult is the International Coaches Federation, the #1 certification for coaches worldwide. 
4. Trust your gut. 
When you're making such an important decision, it's important to go with your gut feeling. If something feels off, it probably is.
What can you expect during the coaching process? This will vary depending on the coach but typically, it will involve setting goals, creating a plan of action, and meeting regularly (usually weekly or bi-weekly) to check-in and make sure you're on track.
Working with a business coach can be a game-changer to help you scale your business. If you're ready to take things to the next level, don't wait any longer – reach out and find a business coach who can help you achieve your goals!
Still, have questions about business coaching or wondering if we might be a good fit for you? Leave a comment below or contact us today and we'll be happy to chat with you about it. We offer a complimentary discovery call so you can get to know us better and get all your questions answered, or we are happy to refer you to someone else! Simply click here to book a discovery call.