With so many businesses entering the market all of the time, it can be difficult to get your business to stand out and grow the way you want it to, especially on your own. Yet you are 95% more likely to reach your business goals when you hire a coach. With the right coaching and support from an experienced business coach, you'll find success is within reach! In the following paragraphs, I am sharing best practices that will help you achieve your goals this year. 
Trust Yourself
Self-trust is the first secret to success. Trust yourself, and never let anyone tell you what they think about your idea or how successful it could potentially turn out unless this person has been involved every step of the way (and even then don't take all their advice). Your ideas are valuable – do not underestimate them just because someone else doesn't value what YOU believe in. When you trust yourself, you empower yourself and others will trust you too!
Get a Business Coach
Business Coaches are there to help you reach your potential. They can help you develop a solid business and marketing strategy, provide accountability, so that you may reach your business goals more efficiently than before. How valuable to the success of a small business is having a business coach? Statistics show that using a business coach can increase your profit margin by an average of 46 percent and 88% of business owners with a business coach find having one invaluable according to a UPS Store article. According to Metrix Global, business coaching results in an average of 529 percent return on investment. 529%!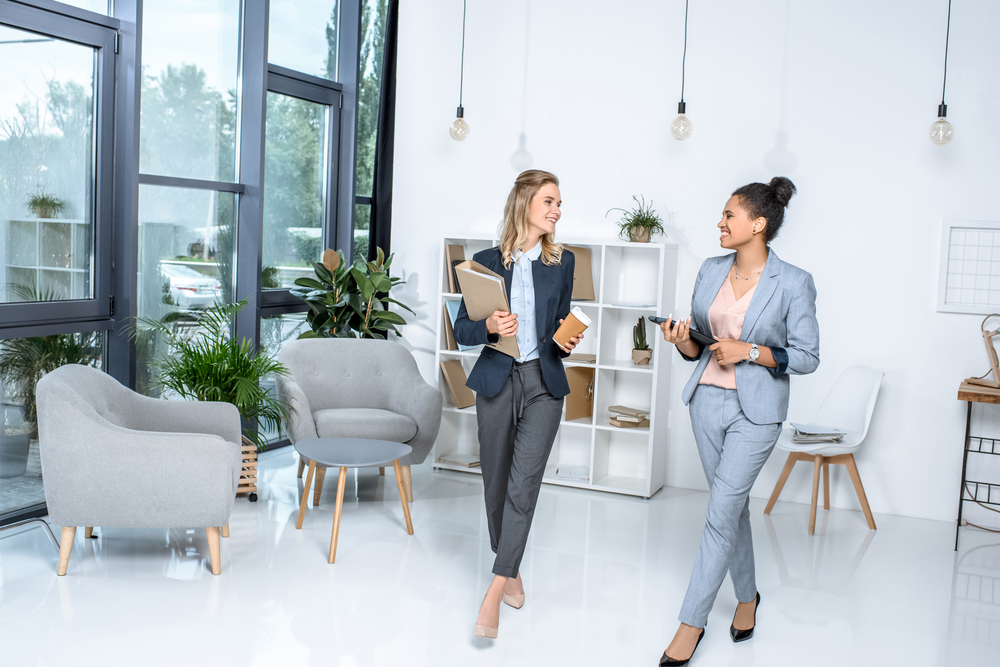 Set SMART Stretch Goals
Setting stretch goals is a great way to not only stay motivated but also succeed in your endeavors. Setting stretch SMART (specific, measurable, attainable, realistic, and time-bound) goals keep you focused on achieving your desired outcome. They keep you motivated and guide you toward where you want to be in your business. Stretch goals also help you measure your growth and help you track your progress as well as enable you to better assess the resources you need in order to achieve your goals. You'll find yourself becoming more successful as you complete each task because meeting those initial milestones will give you confidence!
Take Advantage of Online Resources
Tools like Facebook, LinkedIn, and Instagram have made it easier than ever for anyone to start their own business. But what if you don't know how? There are plenty of online tools that can help guide you on your way! Learn how to use social media for your business – working with influencers, developing affiliate partners, running ads targeted for your specific market, learn to understand and leverage your analytics. Most importantly though don't forget about traditional methods such as books, seminars, conferences, and meet-ups either because they still work wonders. Networking with like-minded successful businesswomen is vital.
Hire
The truth is, you cannot reach your goals alone and why would you want to?  Women business owners tend to wait to make their first hire whereas men tend to hire as soon as they get funding and launch a business. This keeps many women business owners stuck at a financial ceiling that they cannot seem to push through.  That's why you must hire as quickly as you can, even if it's a Virtual Assistant to begin.  From there, hire a business coach or find a mentor who has been where you are and successfully grown their business so they can help you do the same.
Be Persistent
No matter how difficult things may seem, one must remain persistent and motivated. It's easy to lose sight of why we started down this path in the first place but it will help you push through any obstacles that come your way when you remember what brought you here. A lack of determination and persistence is one of the most common reasons entrepreneurs fail. Therefore, persistence is the key to growing not only your business but yourself as well. It plays a vital role in the successful growth of your business. 
By implementing these best practices with the help of a business coach, you will be well on your way to achieving your goals this year. If you're feeling stuck or ready to take your business to the next level, I invite you to book a 30-minute discovery call with me. During our chat, we'll identify your top priorities and develop a plan of action that will help you achieve success. All it takes is one small step – let's get started!