There are a lot of things that female entrepreneurs wish they had known starting out. Trust me, there are so many things I wish I would have known myself! I asked a few of our top female business coaching clients this very question, and here is what they had to say:
"I would have loved to know the importance of creating a personal brand early on." – Kim, Business Coach
Strong Personal Brand
As a female entrepreneur, one of the most important things you can do is to create a strong personal brand. Your personal brand is what sets you apart from other businesses in your industry, it is THE message you want to shout from the mountain top, and it is what will attract attention and customers to your business. A strong personal brand can help you build a successful business, and it is something that you should start working on from the very beginning. There are a few key things to keep in mind when creating your personal brand, such as being clear about who you are and what you stand for and making sure that your branding is consistent across all of your marketing materials. Forbes lists 10 golden rules of personal branding including Being genuine, having a focus, being consistent, and creating a positive impact just to name a few. If you put in the work to create a strong personal brand early on, it will pay off hugely in the long run.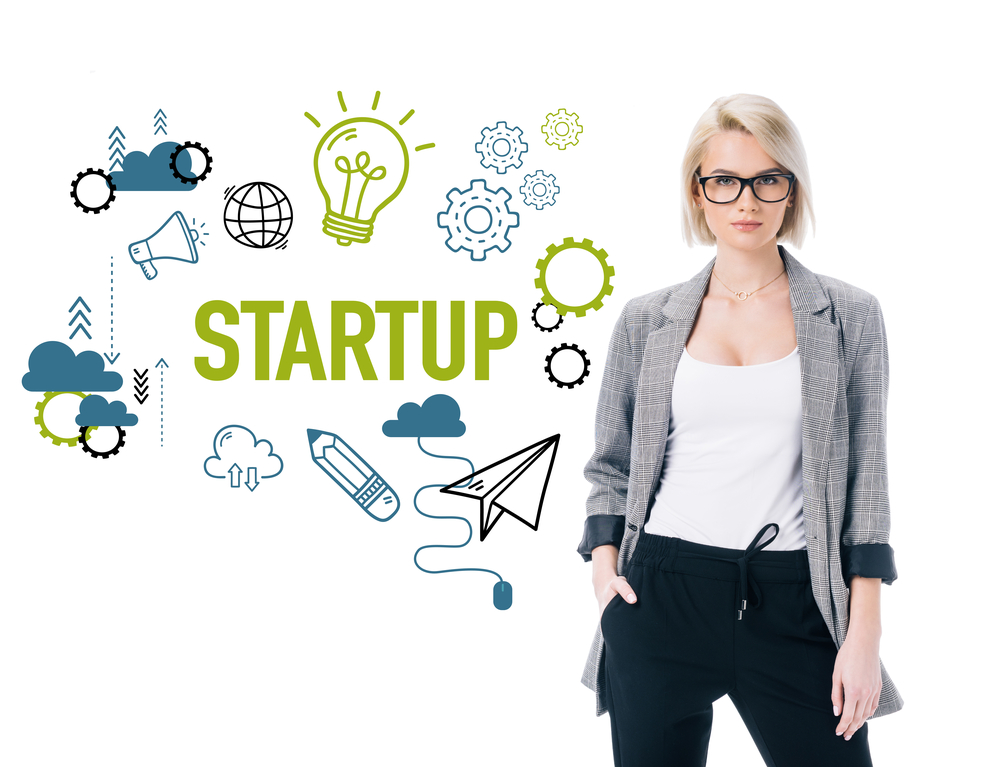 "I would have liked to know how to better manage my time." – Sarah, Social Media Manager
Time Management
I was always pretty good at time management, and I believe that steps from growing up on a farm where we lived by a 24-7 clock to take care of our animals and crops. As a female entrepreneur, I need to be. I get up early, get our son off to school, work out and then make my to-do list so I can hit the ground running. But there are days – okay, let's be honest, most days – when things don't go as planned: when the phone rings off the hook and the emails just keep coming, when I have meetings scheduled back-to-back and a never-ending to-do list. That's when I need to take a step back and reevaluate how I'm managing my time. How can I better utilize my time so that I can get more done in less time and still have time for myself? After all, we all need time to relax and recharge our batteries. If we don't, we burn out quickly.
Female entrepreneurs tend to wear many hats and juggle a lot of balls. We are often pulled in many different directions and have a lot of demands on our time. But if we take the time to learn some effective time management techniques, we can easily find more hours in the day to accomplish our goals…and maybe even have some much-needed free time for ourselves! My favorite book on time management, Eat that Frog by my mentor Brian Tracy, recently celebrated its 25th anniversary because the advice shared is as relevant now as it was then. In my first book, Selling with Intention, I share the power of creating and living by an intentional schedule so you can work as little or as much as you'd like which begins with blocking out your vacations for the year (sounds fun, right?!). We also dig deep into time management in our signature course, the 2X Intensive, where we show our clients how to double their monthly sales while shaving 10 or more hours off their work week.
"I should have started networking sooner!" – Dana, Event Planner
Network
For those of you who are just starting out, let me give you a little advice: get out there and meet people! Go to events, conferences, and networking events. You never know who you'll meet and what connections you'll make that could move your business forward. And even if you don't meet anyone who aligns with you right away, you'll at least be getting practice talking about your business. Sooner or later, you're bound to meet someone who can help you take your business to the next level.
So don't wait! Start networking today and see how it can benefit the growth of your business.
"I should have hired a business coach sooner!" – Julie, Business Consultant
Hire a Business Coach
As a business coach and strategist myself, I am a big believer in the power of coaching. As female entrepreneurs, we face many unique challenges. We are often pulled in many different directions as I mentioned earlier, and it can be difficult to stay focused on our goals. A business coach can help us to stay accountable and on track. They can also provide valuable insight and perspective. The right business coach is someone who has been where you are, understands your goals, and helps you find creative ways to achieve them. If you are feeling stuck or uncertain about your business, I encourage you to invest in a business coach. It may be the best decision you ever make.
If you are a female entrepreneur or thinking about starting your own business, then I hope you found these tips useful! These tips are all strategies that top female entrepreneurs wish they had known starting out. By implementing even just a few of these tips, you will be well on your way to your next #uplevel.
And if you're looking for more business advice, be sure to check out our Facebook group, Quantum Revenue Expansion!